Handyman Tips From Someone Who Has Been There...
I learned a number of handyman tips from watching my father and grandfather through childhood.
I've discovered a few things as my handyman shop grows and matures:
1) It doesn't need to be pretty, if it's functional, it's good.
2) Sometimes a piece of string is better than a laser level and the pythagorean theorem
What I'm saying here is: keep it simple.
You don't need all the bells and whistles that are out there.
Sure it would be nice to have a heated and/or cooled 30' x 40' shop with all the tools known to man, and a maid to keep it cleaned and organized.
But if you're anything like me - that's just not reality.
That said, here are my handyman tips for the everyday family handyman:
About the Job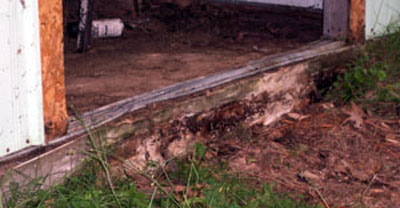 Survey the work area and plan for the worst. If there's a leak, there's likely rot. Plan to replace the rotted material. Clean around the work area as much as possible to expose whatever you can about the repair.
Plan for it to take longer than you think
One of the best handyman tips bar none: if you get frustrated, walk away (if you can)
Prepare the work area, do what you can leading up to the big job.
Make sure the tools you need are at your fingertips - the night before if possible!
Talk to your kids about the upcoming job, you never know, they might have a great idea about how to tackle it!
Think of ways you could involve your family (testing circuits, running to get tools, holding materials or lights, etc.).
About your tools
Buy the best you can afford. Shop around. Consider buying from the internet or second hand.
When it comes to larger tools, try to get the ones on wheels, so you can easily move them around in your shop
Improvise if you must, but try to get the right tool for the job
Organize your tools in the same location so they are easy to find
If you can't find your tools borrow your kids' tools. You'll probably find the tool you were looking for in the first place...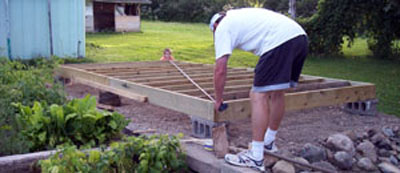 About your shop
No matter what you've been told, size does matter
Lots of shelf space on the walls and under counter space
Lots of space for large tools. For instance, you should have 8 - 10 feet on either end of a table saw blade
Make sure you have a lot of plug-ins all around your workspace
Install lots of lighting - overhead and counter-top
Hang your supply wood from a cradle in the ceiling
Make sure your shop is securely locked and consider an alarm system, especially if it is an outer shop (not attached to your home). Tools are a hot commodity for thieves.
Guys, don't let your kids (or wife!) into your shop without supervision...and don't believe them when they say, "I'll put it right back!" (Just kidding ladies...)
These are just few general handyman tips to help you prepare for your family handyman endeavors. For information about specific topics, click the appropriate button on the left of this page.
Good luck!


---
Click here to get tips about starting a handyman business

Thanks for the handyman tips. I want to go back to your home page.