Starting a Handyman Business?
Starting a handyman business can be stressful, if you don't have the right help. As a business consultant, I've seen way too many successful businesses fail due to lack of paperwork.
A great small business assessment tool on the U.S. Small Business Administration website. Take the test here to see if you are ready to hang your shingle out yet. Click on the handyman business assessment tool here.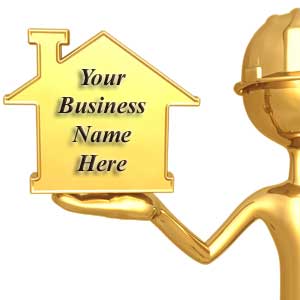 The tool was a great resource that gave objective feedback based solely on my responses. It took about 5-10 minutes to complete.
Not only did it tell me whether I was suited for starting a business, it gave me free resources to help improve my knowledge of small business operations and start up requirements.
Once you've determined that you have the skills, interest, and resources to start a business, you have a couple of start up choices to consider.
First, you could start from scratch by hanging your own shingle.
Second, you could open a handyman franchise.
Either option is viable depending on your circumstance. Regardless of which option you choose, the tips below are key points for starting a handyman business.


---
Tips to Consider Before
Starting Your Handyman Business
One thing I've learned in all my years of consulting and management, is to have a plan. If you plan on starting a handyman business, you need to review the tips below to ensure success.


Note: Click the headers in blue to get more details on that subject.
People Skills

The handyman business is a pride swallowing business more often than you might think. Customers can be extremely picky with what they want built or repaired and how they want it completed. Be prepared to document in detail all requirements, and have the client sign off on the document. Lawsuits are avoided this way. If you aren't prepared to deal with occasional nastiness, this may not be the business for you.
Some states/provinces/countries require construction permits (generally linked to property tax assessment branches) for all building moves, new home construction, major renovations (inside and out), deck installations and more. To be safe, it's always good to have an understanding of how your local government operates in this area, and be prepare to counsel your customers on procedures.
Additionally, starting a handyman business itself could require permits and fees just to operate. For instance, in my location I am expected to get a business number and collect sales tax if my gross sales are expected to be over $30,000.
Sometimes, a barrier to getting a job might be that your work is not insured. One of the biggest mistakes individuals make on the job is not planning for mistakes. People always make mistakes. Mistakes cost time, resources, or money - or all of the above. A homeowner may not want to get involved with a company or individual that does not insure his or her work.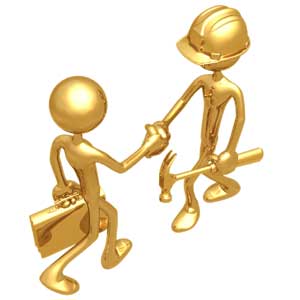 You might think this is a dumb question, but I've seen guys get in over their heads quickly but offering to do something they aren't qualified for, or thought would be easy to do and ended up being quite involved.
Hint: Write down what you can do, what you cannot do, what you like to do, what you do not like to do for handyman business services. Obviously, you want to highlight the services you can do and like to do to your customers.
If you get many requests for services you can't do, consider getting handyman training for those services. The handyman services you don't like to do, but can do (for me it's painting), quote high prices for those services. Atleast you're banking it while grumbling about the work!
There several ways to make money from starting a handyman business. The obvious are hourly fees. However, you can also markup supplies you purchase for a job, sell supplies, charge delivery fees, and make money off of employees (if you enjoy management)...and more.
Tools

Which handyman tools to purchase before starting a business is a decision point that is often overlooked. You need to determine if you have the right handyman tools for the handyman services you would like to offer.
Standard tools like screwdrivers, hammer, and power saws are a given. However, there are service-specific tools that should be considered in conjunction with determining which handyman services you want to offer.
Often, the price of the tool itself determines whether you will offer a particular service.
Accounting and Taxes

Accounting is the LAST thing individuals think about when starting a handyman business - until tax time. Then panic sets in, and they dump a garbage bag - yes, I said garbage bag - full of receipts in their accountant's office...once they find one.
Before you get started, find somebody you trust to keep your book work up to date. Come tax time, you'll have a much better idea where you stand with the tax authorities.
Caveat: I know it's busy during the day, you're running all over the place for supplies, handling multiple tasks, talking to twenty different people in the span of a morning.
Carry a binder with you that allows you to store / separate receipts until you have a chance to organize them that night (or weekend while sipping a nice cold...beverage).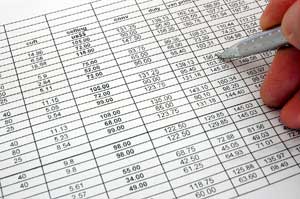 Other considerations: how you will be invoicing your customers, how you will quote customers, what form(s) you will use to document a job in detail (as I mentioned above), how you will inform clients of overdue accounts. Of course, you'll probably want to spiffy up any invoice you get with your own handyman clipart!
These points should go a long way in getting you up and running. The biggest asset you can have is your people skills. People need to be able to trust the person they're dealing with. You need honesty, integrity, and a good sense of humor always helps!
Good luck starting a handyman business!



---
Thanks for the tips on starting a handyman business. Take me back home.